As your local water utility provider, we strive to keep you continually updated on all matters related to your water service. If you do not find the information you need, please contact our office and we will gladly assist you!
Affected customers no longer need to boil their water. See Website for details.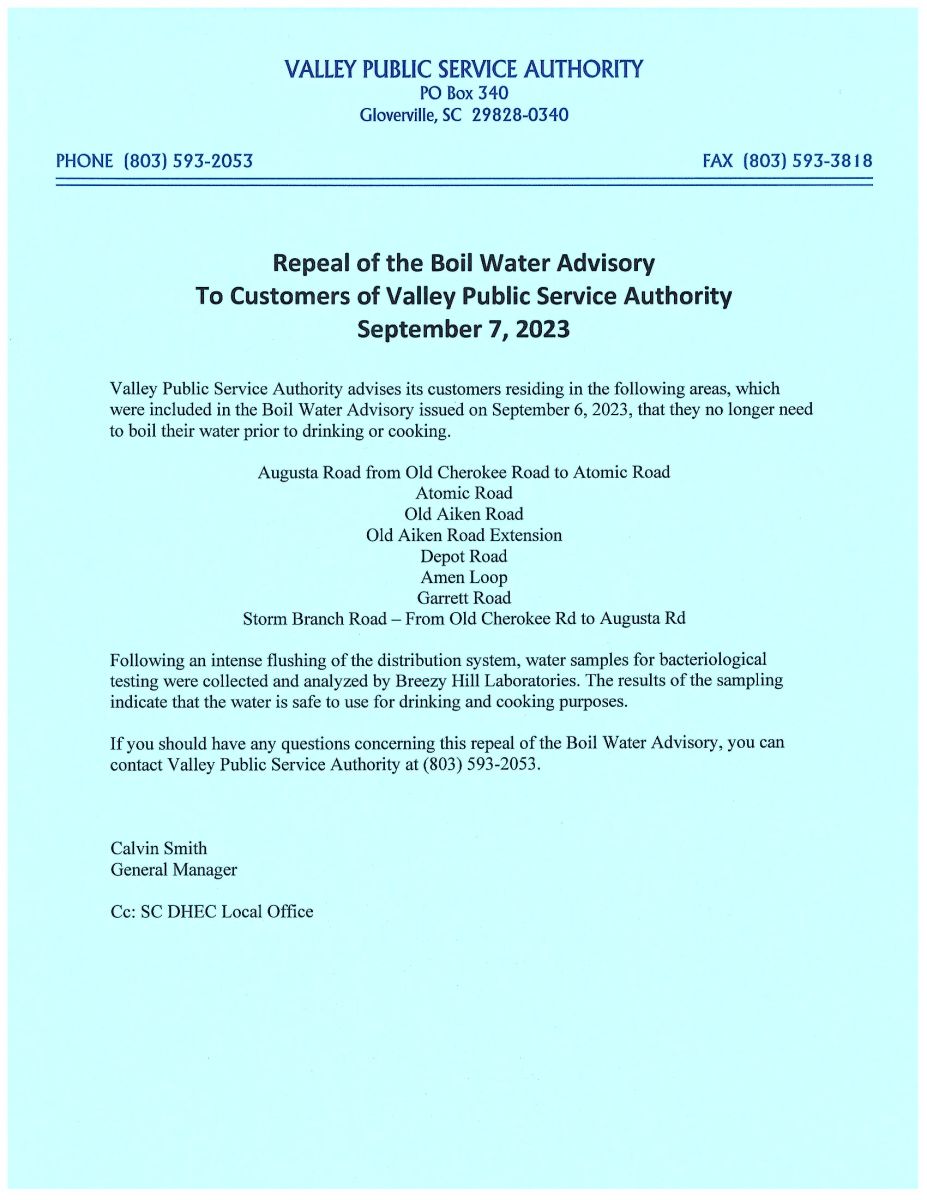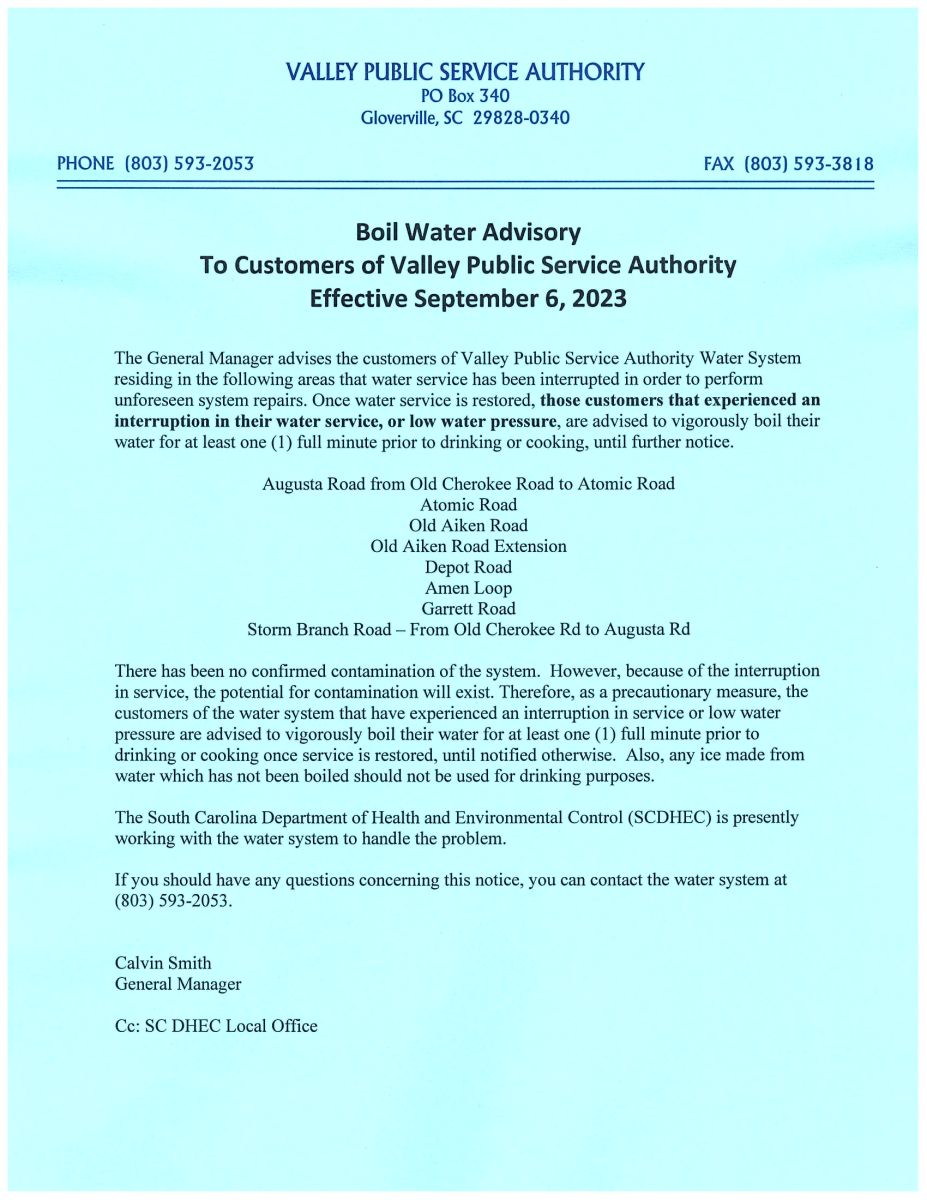 IN CASE OF AN EMERGENCY OUTSIDE OF NORMAL BUSINESS HOURS, PLEASE CALL OUR ANSWERING SERVICE AT 803-593-2053. THEY WILL CONTACT AN ON-CALL EMPLOYEE AND HAVE THEM GET BACK IN TOUCH WITH YOU. THANK...